Summary:
Back by popular demand, CSP is bringing back our most popular educational webinar series topic:
Microsoft Outlook.
Microsoft Outlook is a professional email and calendar program that's been a trusted business tool for over 15 years. It's gone through a lot of changes and iterations over the years, including its integration with Office 365.
With Outlook 2019, Microsoft has taken things to yet another level, continuing to give small-to-medium sized businesses access to an enterprise-level application that was out of their reach just a few years ago.
Join Raleigh, Durham, and the surrounding regions' top Microsoft partner, CSP, for this special "under the hood" look at Microsoft Outlook 2019 as we share many of the top Outlook Tips used by the area's top Information Technology consultants to save them countless hours throughout their day.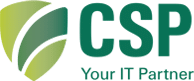 Don't miss out on this

exclusive presentation!